[av_heading heading='ANSYS Motion – A New Dynamics Tool' tag='h1′ style='blockquote classic-quote' size=" subheading_active=" subheading_size='15' padding='10' color=" custom_font=" av-medium-font-size-title=" av-small-font-size-title=" av-mini-font-size-title=" av-medium-font-size=" av-small-font-size=" av-mini-font-size=" admin_preview_bg="][/av_heading]
[av_hr class='custom' height='50' shadow='no-shadow' position='center' custom_border='av-border-thin' custom_width='200px' custom_border_color=" custom_margin_top='30px' custom_margin_bottom='30px' icon_select='yes' custom_icon_color='#7bb0e7′ icon='ue87b' font='entypo-fontello' admin_preview_bg="]
[av_textblock size=" font_color=" color=" av-medium-font-size=" av-small-font-size=" av-mini-font-size=" admin_preview_bg="]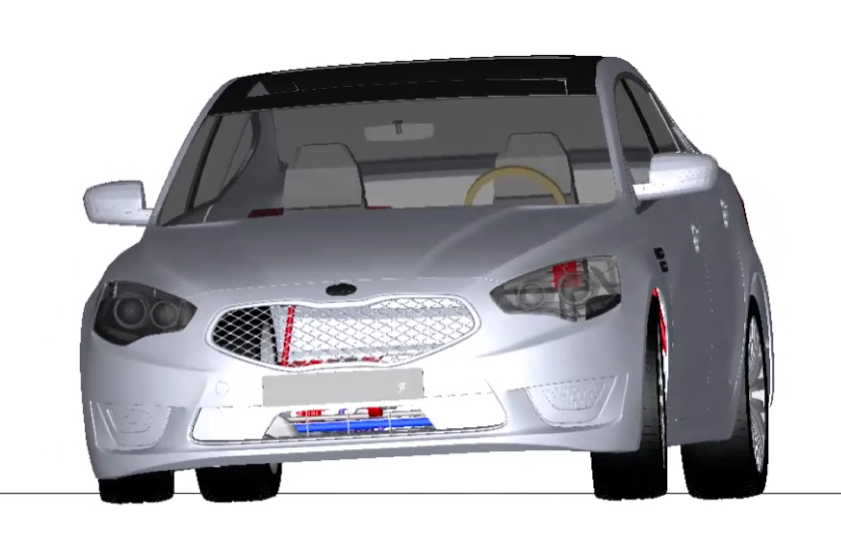 [/av_textblock]
[av_hr class='custom' height='50' shadow='no-shadow' position='center' custom_border='av-border-thin' custom_width='200px' custom_border_color=" custom_margin_top='30px' custom_margin_bottom='30px' icon_select='yes' custom_icon_color='#7bb0e7′ icon='ue87b' font='entypo-fontello' admin_preview_bg="]
[av_textblock size=" font_color=" color=" av-medium-font-size=" av-small-font-size=" av-mini-font-size=" admin_preview_bg="]
ANSYS has recently partnered with Motion, a dedicated multi body dynamics tool. ANSYS Motion has many strengths including:
Fast simulation speed – ANSYS Motion super solver can accelerate the simulation speed for a large degree of freedom systems. The speed can be further accelerated under SMP parallel processing environment.
Reliable and accurate solution – Implicit integration method yields stable and accurate solutions.
Tightly integrated multi-body and structural analysis solvers. The governing equations of equilibrium for rigid body, flexible body, force entities, and joints are solved simultaneously.
Good for large degrees of freedom systems – Customized sparse solver for the mixed system of rigid and flexible bodies has been implemented to handle large degree of freedom systems.
Elements and connections – Various modelling elements and entities for structural analysis and multi-body analysis models.
3D surface contact – ANSYS Motion supports both surface representations of NURBS and facet types.
Modal and nodal flexible body methods – ANSYS Motion supports both nodal and modal flexible bodies which can be easily switched from one to another.
Easy interface with other software – ANSYS Motion can be interfaced with other software by using user subroutines, FMI's and a Matlab interface.
This makes ANSYS Motion good for the following applications: kinematic analysis of mechanical systems, vehicle dynamics, large deformation structural analysis, high speed large rotation systems, 3D contact systems, coupled systems of multi-body motion and structural deformation, and long duration dynamic analysis problems.
[/av_textblock]