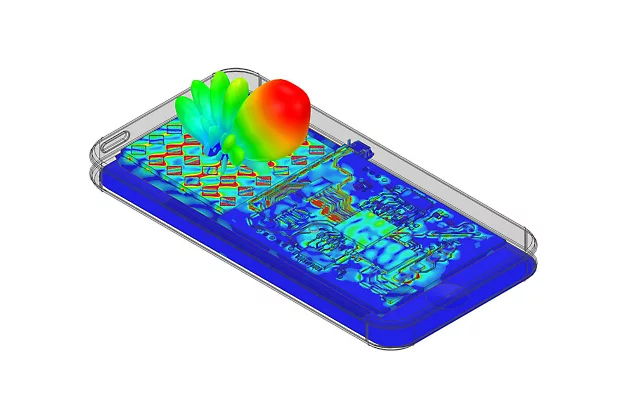 ANSYS 5G SIMULATION SOLUTIONS
5G connectivity is the next technological revolution. This pervasive, ultrafast compute network will connect billions of devices with data on-demand. It will drive economic expansion in many sectors, spawn new products and services, and transform our lives as we know it.
Yet, before 5G can deliver on its promises and quality of service (QoS) metrics, wireless systems designers and engineers must overcome sizable challenges. Ansys 5G simulation solutions empower these individuals to solve the complexities impeding device, network and data center design.
Ansys 5G simulation solutions provide electromagnetics, semiconductor, electronics cooling and mechanical analysis tools to accurately simulate 5G radio and related technologies. The multi-solution platform leverages high-performance computing that can be deployed across the enterprise, allowing designers and engineering experts to collaborate more effectively.
Learn how Ansys simulation solutions can help accelerate your 5G innovations to market.
5G will rely on many discontinuous frequency bands, sub-6GHz and millimeter wave frequencies:

Sub 6GHz Systems
Millimeter Wave Systems
Small cells
Low latency and high bandwidths
Beamforming/Massive MIMO to over come high path loss, improve spectral efficiency through spatial multiplexing and reducing inference
Enhanced Mobile Broadband
Cellular in office, industrial parks, malls, sports venues.
High volumes in localized areas with lower cost
Massive Internet of Things
Economy of scale for IoT and M2M
Low power
Mission Critical Services
New market for high reliability, ultra-low latency, security, availability
Supports autonomous vehicles and remote operation of equipment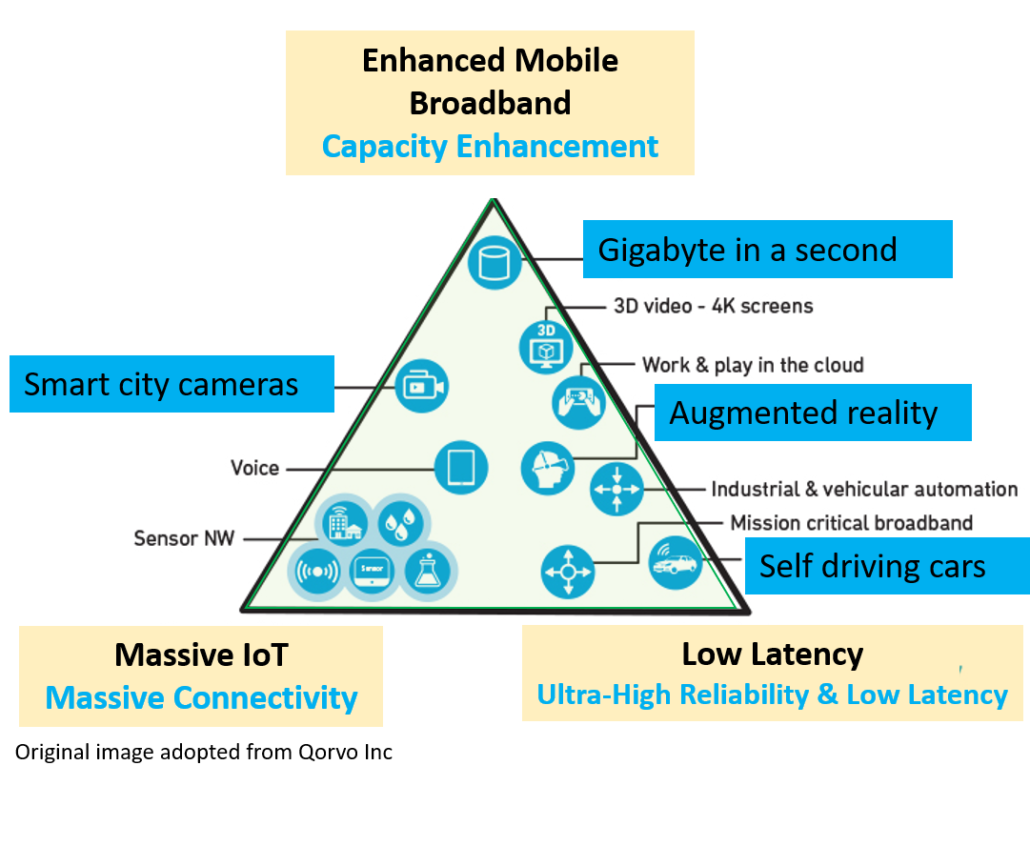 Enable design of 5G wireless systems capabilities ranging from Massive MIMO, mmWave, Carrier Aggregation, Channel Encoding
Accelerate leading-edge SoC design through power optimization, thermal and thermo-mechanical stability, signal and power integrity, EMI, and ESD analysis for user equipment (UE) and networks.
Serve 5G ecosystem system vendors, including Component/Chip/Edge Compute companies, Handset OEMs, and Infrastructure / Network providers/ Data Center providers.