With Ansys 2022 R1, Ansys AVxcelerate continues to accelerate the development of safe autonomous driving by introducing major features with key partners.
New co-simulation capabilities with IPG Automotive CarMaker allow OEMs and automotive suppliers to ensure the safety of ADAS feature and autonomous vehicle by validating perception, fusion and control algorithm using Ansys physics-based sensors simulation (camera, radar, lidar) in sync with IPG Automotive CarMaker vehicle dynamics and scenarios.
With new radar and LiDAR features, GPU memory is no longer a limit in simulating large and complex sensors because AVxcelerate automatically adapts to available resources. Additionally, Ansys's unique real-time radar model now considers surface roughness in the simulation outputs.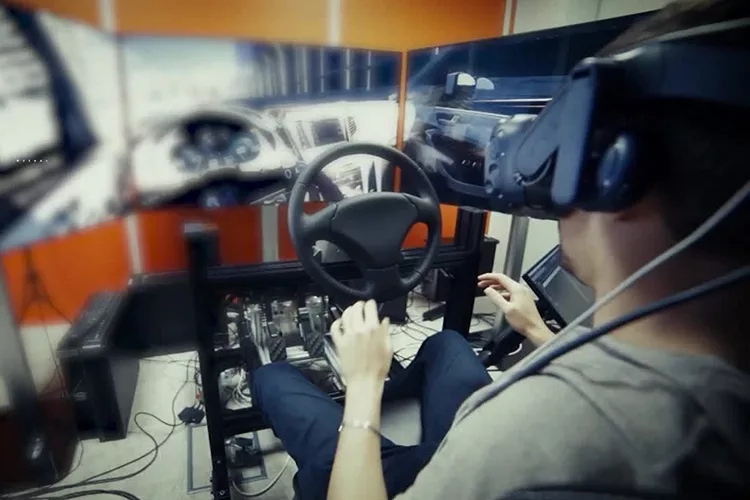 Autonomous Vehicle
Capabilities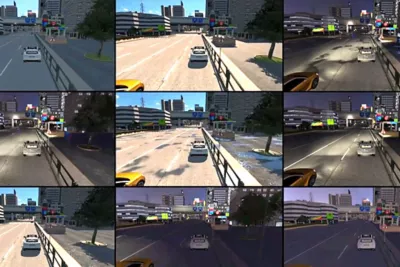 MiL and SiL Testing
Learn More >
MiL and SiL Testing
The near-instant simulation results that appear during the Ansys Discovery simulation process encourage interactive testing of design ideas.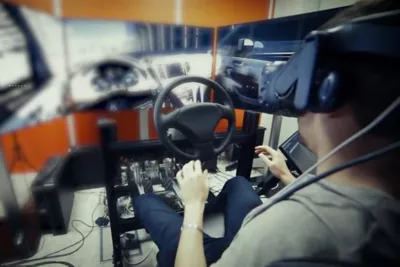 HiL Testing
Learn More >
HiL Testing
Leverage hardware-in-the-loop testing to evaluate your electronic control unit's (ECU) response to multiple driving conditions and its interactions with OEM and third-party systems.
Inject accurate raw signals simulated by virtual physics-based sensors for perception in the loop testing. Run reproducible virtual drive on test benches thanks to co-simulation with IPG Automotive CarMaker, Carla or any driving simulator of your choice.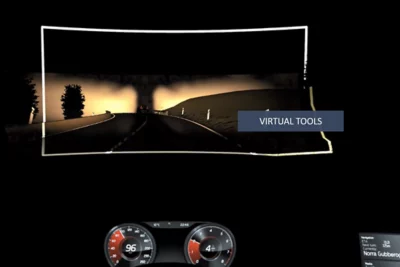 Headlamp Simulation and Assessment
Learn More >
Headlamp Simulation and Assessment
Simulate and test vehicle headlights during night driving conditions.
The real-time, physics-based solution allows you to simulate virtual prototypes of headlamps within physically realistic scenarios. Perform beam assessment and regulation checks with a wide set of analysis tools to detect, measure and compare any defects in beam patterns. Visualization in false colors facilitates the comparison between different behaviors and light sources — Halogen, Xenon or LED. Measurement grids ease the assessment of homogeneity of light distribution and the aiming wall allows you to check the conformity of the cut-off according to regional regulation.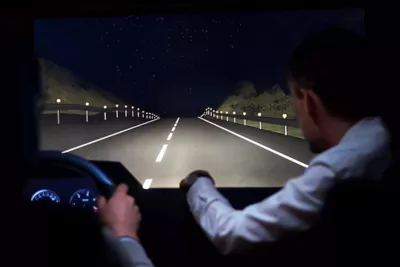 Intelligent Lighting Systems
Learn More >
Intelligent Lighting Systems
Develop dynamic and intelligent lighting systems thanks to a C/C++ API or Simulink® toolbox, such as cornering light, adaptive front lighting system, dynamic bending light, adaptive driving beam, matrix beam and pixel light.
The solution offers a real-time pixel beam simulation and control mechanism capable of managing pixel-level beam behavior (such as DMD or microLED systems for example). Efficiently develop, iterate and test your intelligent lighting system control software, including using hardware-in-the-loop simulation, with camera sensor injection.
Autonomous Vehicle
Products