Ansys 2022 R1 continues to expand toolsets for Additive Manufacturing Users, streamlining your workflows between design, simulation, and manufacturing.  In addition, every Ansys Mechanical User can now identify and minimize risk for build errors and ensure high-quality parts through process simulation for metal Powder Bed Fusion (PBF), Directed Energy Deposition (DED), and Metal Binder Jet.
Streamline your workflows with Directed Energy Deposition (DED) – introducing DED process simulation to the Ansys Additive Portfolio, providing capabilities from predicting macro-level temperature distortions and stresses to prevent build failures and provide trend data for improving designs for additive manufacturing including part orientation and part build order.
Continued improvements for Power Bed Fusion (PBF) process simulation– double the strain generation speed for Scan Pattern simulations, paired with an expanding material library.
Workflow speed improvements – fully threaded solver support, multi-platform additive wizard support, MAPDL solver enhancements, and now providing a seamless transfer from Ansys Additive Products to Workbench and Mechanical.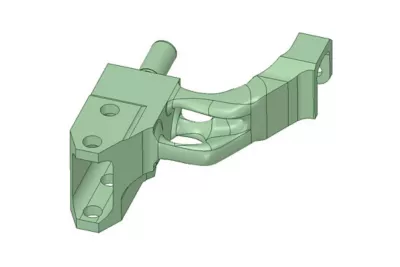 Design for AM (DfAM)
Learn More >
Design for AM (DfAM)
CAD Modeling
Topology Optimization
 Lattice and Light weighting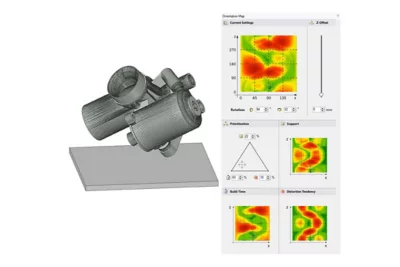 Build Setup
Learn More >
Build Setup
STL file repair and geometry manipulation
Part nesting and support generation
Orientation guidance and wizards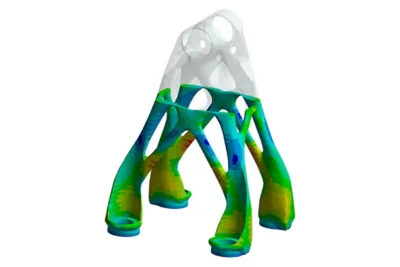 Process Simulation
Learn More >
Process Simulation
Metal AM process simulations
Distortion compensation
Build failure prediction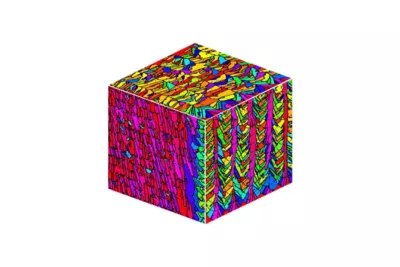 Material Analysis
Learn More >
Material Analysis
Curated material property databases
Grain morphology predictions
Melt pool and porosity prediction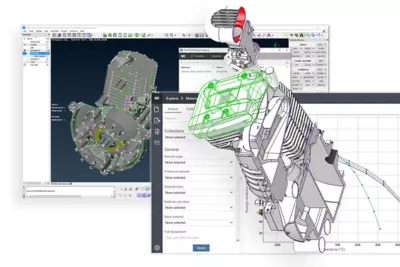 Data Acquisition and Management
Learn More >
Data Acquisition and Management
Traceability and full control of AM data
Consolidate, control and share AM data across organization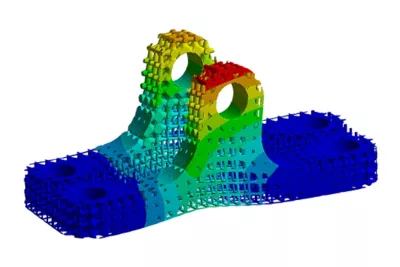 Part Qualification
Learn More >
Part Qualification
Design validation
Structural and thermal analysis
Document control and certification