HEAT TRANSFER FUNDAMENTALS
WITH ANSYS MECHANICAL – WEBINAR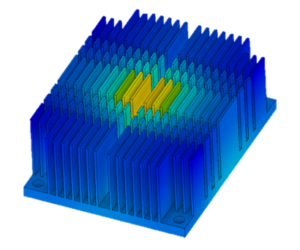 In this presentation, attendees will learn how to simulate the three basic modes of heat transfer:
Conduction – internal energy exchange between one body in perfect contact with another or from one part of a body to another part due to a temperature gradient.
Convection – energy exchange between a body and a surrounding fluid.
Radiation – energy transfer from a body or between two bodies by electromagnetic waves.
---