5G Connectivity Seminar
Simulating your way to 5G Connectivity using ANSYS
Venue:
Crowne Plaza Palo Alto
4290 El Camino Real
Palo Alto, CA 94306
When:
March 6th, 2019
12:00pm – 4:30pm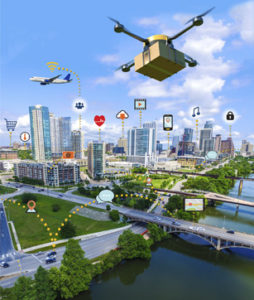 5G, the fifth-generation wireless technology, will enable a smarter world. 5G promises to deliver ultra fast data speeds, extreme low latency, and increased ability to connect to more devices in a given area. Combined, these capabilities will drive autonomous vehicles, unlock industrial IoT and smart city initiatives, and deliver rich multimedia application, to name a few.
While these capabilities will delight the customers, engineers designing 5G systems – from devices to networks to cloud infrastructure – face daunting design and verification challenges. Engineering simulation has been proven to be a key enabler in helping organizations overcome these challenges.
We invite you to join us at this seminar where you will learn how you can deliver innovative designs for 5G using physics-based simulation. Our experts will share their insights into 5G system development and cover critical design issues, such as antenna performance, semiconductor reliability, and thermal integrity.
This event is FREE to attend and will fill quickly, so register early to reserve your spot. Lunch will be provided!
For registration, please email us at info@ozeninc.com.