Ozen Engineering, Inc.
Prestigious companies in Northern California turn to Ozen Engineering as the single-source of reliable simulation solutions.
Although Ozen Engineering is headquartered in the heart of Silicon Valley, we collaborate with best-in-class companies worldwide to optimize product design performance and to improve product development processes for our clients wherever they are located and across a wide variety of industries.
We are dedicated to supporting our clients. We are passionate about developing accurate simulation and realistic modeling as core competencies within client companies and helping them realize unparalleled results from their FEA and CFD investments.
Dr. Ozen received BS Mechanical Engineering and MS Applied Mechanics degrees from Lehigh University and a PhD from the University of Connecticut in Applied Mechanics. He is an ASME Fellow, honored for his contributions to Mechanical Engineering. He states, "I'm passionate about FEA and CFD simulation solutions and am dedicated to continuously advancing the study and practice of computer-aided engineering."
Metin's personal interests include the archaeological and historical places in Turkey. He is also a photographer and his work is displayed at the Filoli Annual Art Exhibit.
Chris Cowan
Chris Cowan serves as Vice President of Engineering at Ozen Engineering, Inc. With over 15 years of experience in computer-aided engineering, Chris is committed to helping clients gain deep insight into product development challenges using simulation tools. Before joining Ozen Engineering, Inc. in 2005, Chris worked in the Plant Design group of Bechtel National in San Francisco. Chris holds a BS in Mechanical Engineering and a MS in Structural Mechanics of Materials from the University of California at Santa Barbara.
In his free time, Chris can be found on a basketball court, baseball field, or fishing ponds with his children.
Connect with Chris Cowan on LinkedIn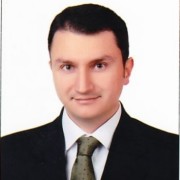 Can Ozcan
Can Ozcan received his BS and MS in Mechanical Engineering from Bogazici University and is continuing his education towards a PhD in Biomedical Engineering. He has been with Ozen Engineering for over 10 years, working on FEA & CFD consulting projects. He has specific interest in vertical software development to support customer specific FEA & CFD processes.
In his free time, Can likes spending time with his daughter, sailing and reading.
Dr. Ahmed Elghandour
Bryan Op de Coul earned his B.S. in Mechanical Engineering from Deakin University in Victoria, Australia.  As our Sales Representative, Bryan is new to the Ozen team.  He spent six years working and studying in Australia and has traveled extensively throughout Asia.  His background is in telecommunications sales and engineering project management.  Bryan is an avid fitness enthusiast who enjoys spending time in the gym or out on the golf course.
Bryan Op de Coul
Dr. Ahmed Elghandour received his BS in Mechanical Engineering from Cairo University, Egypt.  He also received his MS in Mechanical Engineering and PhD in Civil Engineering, both from the University of Illinois, Chicago.  Due to his involvement in various projects, which included detailed structural and thermal analysis, Ahmed has over 8 years of experience with Finite Element Analysis.
For personal interest, Ahmed enjoys practicing and teaching taekwondo, photography and public speaking in Toastmasters. He also enjoys singing and participated in the Middle East Music Ensemble in Chicago before joining Ozen engineering.
Anchong Liu
Anchong 'Stephen' Liu received his BS in Electrical Engineering from University of California, Santa Barbara, focusing on signal processing and digital image processing. Since joined Ozen team in fall, Stephen has been using his electrical background providing technical support. His expertise within ANSYS products are: Maxwell, HFSS, SIwave, and Simplorer.
Originally from Shanghai, China, educated in Connecticut and California, Stephen has developed a great sense of cultural inclusiveness over the time. He is open and fascinated to different cultures and people. On his free time, Stephen enjoys all kinds of activities, including sports, movies, cooking, etc. As a matter of fact, he received Personal Chef Training Award at SBCC, and is also a PADI certified rescue diver.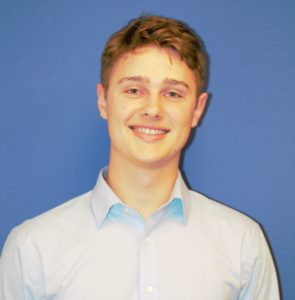 Austin Hagyard
Austin Hagyard is a Sales Engineer who works with some of northern California's most innovative engineering design companies to reduce the costs associated with testing and prototyping. He is new to this field, but believes that honest communication, fast service, and great products drive healthy client relationships. Austin received his BS in Mechanical Engineering from the University of the Pacific in Stockton, California. As an active and adventurous person, he enjoys new activities. He recently learned to fly fish, and wants to learn how to surf. Austin relaxes by playing video games during the week and golf during the weekends. He finds staying active on the weekends keeps him focused and driven at work.