ANSYS provides some new features in HFSS R17.2. Automatic Touchstone File Export is a new feature in HFSS that makes your engineering simulation life much easier and happier :-).
Dynamic Link workflow links the S-parameter solutions from EM simulators like HFSS designs to circuit simulator for linear circuit analysis. For example, in Antenna design, you can export S-parameter from HFSS design into a circuit simulation to match the antenna.
The new feature automatically exports the touchstone files to a user selected directory. You just need to set it in HFSS Design Setting:
Launching ANSYS Electronics Desktop 2016.2 HFSS

HFSS – Design Setting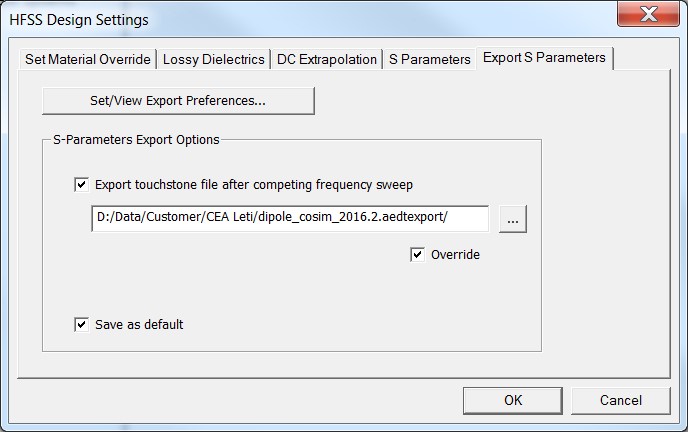 The default directory for saving the touchstone files is in same location as results directory.
<projectname>. Aedtexport

<Designname > folder

<solutionname > + time stamp + date stamp folder >

Touchstone file name = _< sweepname > + solution data base stamp
Also included in same directory is index.csv file.

Maps values of parameters to touchstone file names in directory.

By Mehrnoosh Khabiri