OZEN ANSYS INNOVATION CONFERENCE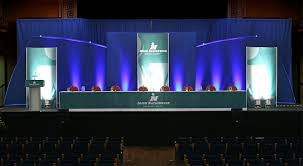 VENUE
Computer History Museum
NEW DECADE OF DIGITAL TRANSFORMATION IN ENGINEERING
Please join our Ozen ANSYS Innovation Conference at Computer History Museum on February 19, 2020.
Keynote Speaker: Dr. Prith Banerjee – CTO, Ansys, Inc.
Don't miss the chance to…
Learn "What is New in 2020R1?"
Gain insight into ANSYS' pervasive engineering simulation strategy and product release news covering Structures (Mechanical FEA), Fluids (CFD) and High/Low Frequency Electromagnetics
Listen to industry-speakers showcasing their use of ANSYS simulation
Share simulation experiences, best practices, tips and tricks
Discuss simulation challenges with ANSYS experts
Learn about the latest ANSYS acquisitions
Participate in product and application specific works
See latest on digital twin technology: connected physical models and digital twins
The complimentary event will feature a day of presentations on 
Fluids
Structures
High and Low Frequency Electromagnetics
Multiphysics
This one-day conference will provide detailed insight into how leading companies are utilizing simulation to advance their product development. We will bring together ANSYS users, partners, developers, and industry experts for networking, learning, and sharing of new ideas. The agenda will be announced soon.
This event is FREE to attend, register early to reserve your spot. Breakfast and Lunch will be provided. Complimentary parking is available
1401 N. Shoreline Blvd. Mountain View, CA 94043