Message from your ANSYS Channel Partner
In the ancient times, the Roman month Februarius was named after "februum" which means "purification"! In the spirit of purification, the third week of February also coincides with "National Engineers Week". This February, I was fortunate enough to be honored on the California State Senate Floor on February 22 by Senator Jerry Hill who also wrote a certificate of recognition for the Silicon Valley Engineering Council (SVEC).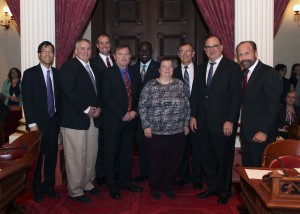 In addition, the Honorable Mayor of Sunnyvale, Glenn Hendricks, proclaimed the week of February 21-27 as National Engineers Week in the city of Sunnyvale and "urge all citizens to join him in honoring all engineering professionals".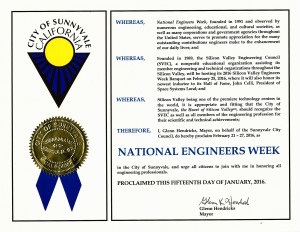 On Thursday evening, February 25, over 100 engineers got together and celebrated National Engineers Week at the SVEC Engineers Week Banquet, where Ozen Engineering received a Special Mention. So, happy belated Engineer's Week to all the engineers out there; this is a moment we can be all proud of.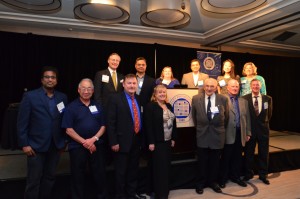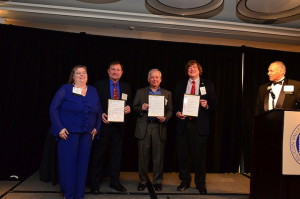 Among all this excitement, we had the release of ANSYS R17 late January and we spent the month of February answering support calls/emails on R17. We also had two weeks of ANSYS/CFD and ANSYS/Mechanical classes.
As for March, we are starting it with an ANSYS/HFSS Antenna Design class. Later in the month, we will have CFD and Mechanical classes again along with "Lunch & Learn" sessions covering different topics. Feel free to reach out to me, metin@ozeninc.com, and let me know how I can be of help with ANSYS simulation software tools. Have a great March!
By Metin Ozen
---
Message from the Sales Manager
With ANSYS 17.0 release, ANSYS has raised the bar again to offer complete Chip-Package-System (CPS) in a fully integrated, multiphysics simulation environment.
ANSYS Chip-Package-System (CPS) design flow uses advanced modeling and proven simulator technologies to replace outdated compartmentalized design methodologies. CPS is an intelligent, integrated, chip-aware system design tool that can solve power integrity, signal integrity, EMI/EMC, ESD and thermal stress challenges.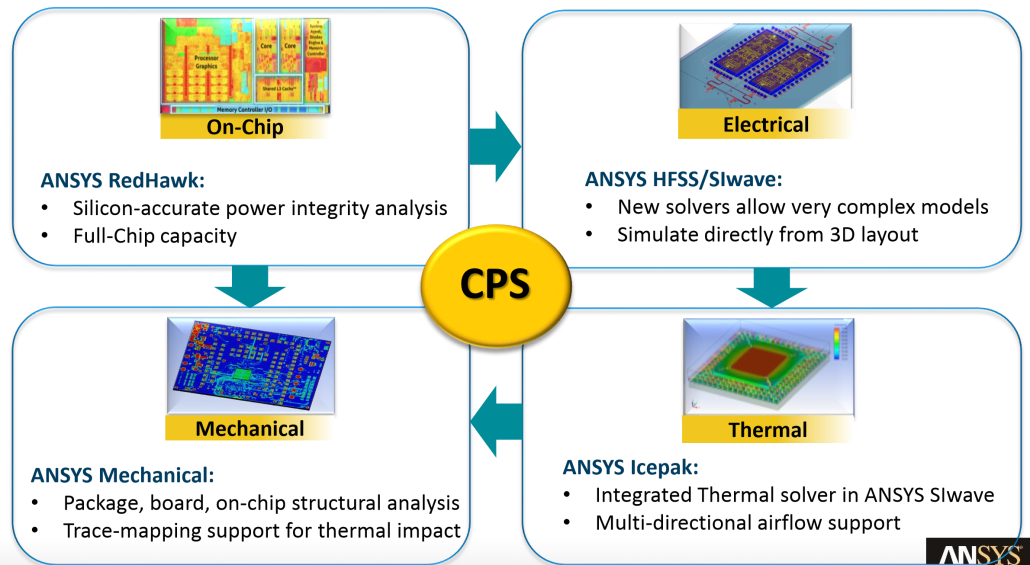 Engineers and scientist are challenged every day to answers to the following design issues:
• How does temperature affect reliability/performance of the product? 
• How do I model the temperature and hot-spots on the chips in our products?


• How accurate is my model? 
• Are shrinking form-factors and new designs causes re-think/re-design the cooling solution? 
• How do I validate that our package/board materials do not deform with temperature?
To address these design challenges, I invite you to watch this video to see how ANSYS technologies and solutions can help you with your CPS design efforts.
By Casey Heydari 
---
What's New at Ozen Engineering?
Training Gift Vouchers! 

We are excited to announce that we are currently offering gift vouchers valued at 50% off any 2016 training course at Ozen Engineering. You might be thinking – how do I get in on this amazing deal? It's easy! All you need to do is refer a colleague, who has never attended an Ozen training, to register for a course. Just tell your friend to mention your name when registering, and we will send you a gift voucher to thank you for your referral!
At Ozen Engineering, we are known for our superior ANSYS software training led by our experienced engineers. We have engineers traveling from all over to attend our vast array of course selections, including training in ANSYS HFSS/ANSYS Mechanical/ANSYS CFX. For those that cannot travel, we offer our courses via webinar as well.
If you are interested in reviewing our training schedule, please visit our website to see our current schedule. See a class you would like to take but the date has already passed? Just send us an email and we can arrange a personalized session for you. For all training inquiries, please email info@ozeninc.com for more information.
---
Tech Tip
New Display Features

Two simple ease-of-use features have been introduced to improve graphics display for Mechanical applications in ANSYS R17.
"Color by Material"
While preparing material properties in Engineering Data, users can designate colors for materials. After assigning materials to geometry in Mechanical, change the "Display Style" (under Details of Geometry) to color by material.
"Cap Sliced View"
The sliced view graphics display now includes the option to cap solid interiors with cross-hatches. The cap surface can be displayed by body color or entirely in red. Access the sliced view tool by clicking on the "New Section Plane" icon in the toolbar.
These new display feature help to better understand large assemblies and to export more-detailed images of geometry.
Please call Ozen Engineering Inc. and ask to speak with an engineer to learn how ANSYS tools can improve productivity and innovation in product development.
Modelithics models are now compatible with ANSYS Electronics Desktop and HFSS circuit design. The Modelithics CLR Library for ANSYS HFSS improves the accuracy level of RF/Microwave electronic design. Once, the Modelithics CLR Library is installed into the ANSYS Electronics Desktop under the Component Libraries, designers can access the high accuracy simulation models by Modelithics from within the ANSYS HFSS design environment.
The Modelithics CLR library contains Resistors, Inductors and Capacitors from the leading and popular vendors. The Modelithics models are measurement-based, scalable, statistical analysis capable and well-documented which make ANSYS HFSS EM simulation more accurate and valuable. The Modelithics models enhance ANSYS HFSS Electromagnetic (EM) co-simulation.
---
White Paper
Electric Machine Design Methodology
There is a clear global demand for a comprehensive electric machine design methodology to satisfy power efficiency requirements and support new applications. By employing finite element methods early in the design process, Engineers can accelerate development and achieve higher machine efficiencies using less material, which reduces costs. Electric machine design is a multi-physics problem. Multi-physics analysis accelerates the design process, increases design accuracy, and can be used to optimize the performance of the electrical machine before the first physical prototype.
This white paper is an overview of electric machine design methodology which is a multi-physics problem.
ANSYS Maxwell is a powerful tool for electric machine design and it can be directly coupled with ANSYS Simplorer for electric drive and digital control system design. ANSYS Mechanical/ANSYS CFD can be used for multi-physics- thermal, stress and acoustical analysis.
Check our industry solution page-Electric Motors for relevant technical papers, workshop problems and videos to download.
---
  Upcoming ANSYS Training/Events In January/February

---
OzenCloud
Is your compute environment too small to handle your ANSYS workloads? Are you looking for performing additional ANSYS simulations on more and faster computers on demand, in our secure cloud environment?
OzenCloud is a perfect platform for customers who are concerned about surge capacity and compute resources or have a short term project but do not wish to commit to a license purchase. In addition, OzenCloud provides dramatic performance improvements to FEA and CFD simulations, leveraging advances HPC technologies from the world's leading hardware vendors.
If you need any easy to use, on-demand and scalable simulation environment at affordable prices, contact us today for an OzenCloud trial.
---
Ozen Engineering, Inc.
Newsletter
1210 E. Arques Ave #207
Sunnyvale, CA 94085
(408) 732-4665