Message from your Channel Partner 

May is already gone! I think May 2016 was one of the fastest Mays ever in our history :-). We have had classes, Lunch & Learns, and technical certifications, and more. For the month of June, we have scheduled 4 (four) Lunch & Learns and multiple training classes. We are anticipating more engineers getting trained for different physics. We have noticed a significant increase of interest in electric motor design and simulations where ANSYS/Maxwell is the perfect tool. In addition, with the Internet of Things (IoT), we have also observed an increased interest in high frequency antenna design, thermal issues, thermal-stress, and structural drop/shock simulations of the IoT designs. We also started working with R17.1 and we like it! You should also check out the new ANSYS product, AIM, which comes at no additional cost if you already have an ANSYS/Mechanical Enterprise license. AIM enables Multiphysics capabilities in an easy-to-use environment. Please let me know if/how I can be of assistance with ANSYS software tools. Have a great June!
By Metin Ozen
---
 Message from the Sales Manager
Get Ready! The Next Industrial Revolution is Here!

The IoT Revolution and the 7 Applications that are Changing the World!
The Internet of Things (IoT) has been called the next Industrial Revolution — it will change the way all businesses, governments, and consumers interact with the physical world.
According to Gartner estimates, the world will see 25-30 billion connected devices by 2025, representing a market opportunity approaching $11 trillion.
While innovations in factory automation, smart cities, consumer electronics and healthcare stand out, virtually no aspect of the global econo¬my will be left untouched by the "collect-connect-correlate" value of the IoT.
ANSYS and Ozen Engineering, Inc. are proud to be a technology contributor in IoT revolution by providing solutions in 7 key applications areas that are changing the world. These are:
1.    Antenna design and placement for reliable and high fidelity communication.
2.    CPS (Chip Package System) design
3.    Power Management
4.    Sensors ad MEMS design
5.    Embedded Software
6.    Design for harsh environments
7.    Virtual System Prototyping
To learn more details about these 7 Key Applications, I'd invite you to sign up for our complimentary Lunch & Learns and see how ANSYS technologies can help you with your innovations and product designs. Don't miss "Antenna Design for IoT Applications" on June 9th followed by "Electronics Thermal Management" on June 16th
Introducing ANSYS HFSS SBR+ – Best of Both Worlds!
Solve Large-Scale problems in a Connected World with HFSS SBR+
Discover how the Shooting and Bouncing Rays (SBR) technique implemented in Savant enables fast and accurate simulation of very large antenna problems, and how antenna designs created in HFSS can easily be imported into Savant, placed on an electrically large platform.
casey.heydari@ozeninc.com
(408)-732-4665
By Casey Heydari
---
What's New at Ozen Engineering? 
Ozen Engineering Takes Home 2 Awards!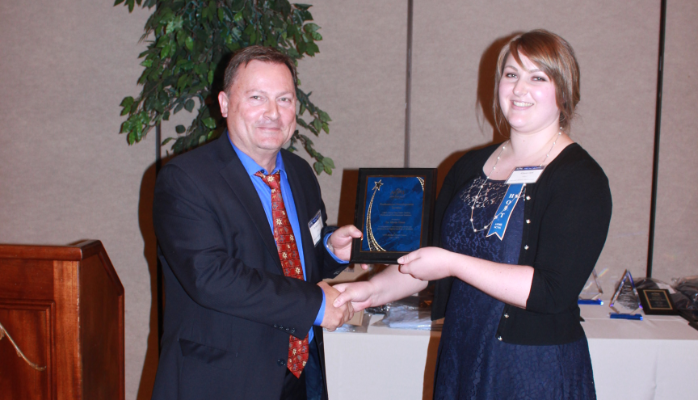 We are pleased to announce that Ozen Engineering, Inc. received 2 awards from the ASME Santa Clara Valley Section. Allyson Clark, ASME Santa Clara Valley Section Chair, presented the awards to Dr. Ozen during the Industry Honors Dinner event on May 5, 2016.

We are happy to introduce Furkan Ozedirne, our new Intern at Ozen Engineering! Furkan is an undergraduate student at the University of California, Merced pursuing a B.S. in Mechanical Engineering. He is excited to begin his third year in Fall 2016 and see what new material his classes have to offer.
Furkan not only focuses on academics, but extracurriculars as well. He is the Co-Founder and Vice-President of Society of Automotive Engineers. With his team, Bobcat Racing EV, they are in the design phase to compete in the Formula SAE Electric race, held by SAE International. Furkan also conducts undergraduate research at the Mechatronics, Embedded Systems, and Automation (Mesa) Lab. Here, he builds circuits and codes for Arduino, and aids in drone research. While interning, Furkan hopes to learn about working in an office environment and more about ANSYS simulations. In his free time, Furkan enjoys taking advantage of Yosemite National Park being close to the campus and spending time with friends. Furkan is excited to join the team at Ozen Engineering and working with you!
Please contact Furkan (Furkan.Ozedirne@ozeninc.com) with any questions.
 

What is the role of Engineering Simulations in the Internet of Things (IoT)?
By 2020, there will be 26 smart devices for every human being on Earth according to one estimate.  IoT will result in an explosion of products with integrated antennas and sensors and world is more connected than ever in IoT age. However, IoT brings some Engineering challenges, most particularly the increase in complexity of the products and their operating environment.
Engineering challenges for IoT are developing and managing Things, Network and Data/Cloud. Engineers must consider and include the comprehensive characteristic of environment in their designs. Well, engineering simulation is the golden key and ANSYS simulation technologies are speeding the development of three IoT elements: IoT devices, networking infrastructure and cloud computing platforms. Engineers need to create virtual prototypes and simulate them to make sure they will work in the real world. Common design challenges for IoT are Structural and Thermal Reliability, Power Management, Communication Efficiency, Privacy and Security, Multiple Standards, Quality of Service, Energy Efficiency, and Miniaturization.
Design Engineers must overcome these challenges and no other technology can help engineers, more than engineering simulation. ANSYS offers a comprehensive solution for IoT industry challenges with simulation tools for electronics, semiconductors, embedded software, mechanical structures, fluids, and heat flow.
Visit our IoT webpage for more information and learn more about how we can help you to design your IoT Products.
By Mehrnoosh Khabiri
---

Want to speed up your
ANSYS Mechanical
simulations? We all know how we can use
hardware ,
software
 and the
cloud 
to decrease computation time but how about reducing your 
engineering time
by getting familiar with keyboard shortcuts? In the last few versions, keyboard shortcuts have been added to Mechanical but they can be buried in the documentation or a tool-tip will remind you
after
you've already used it. That's why I've collected them all in one place in a convenient cheat sheet:

[ddownload id="121915″ text="Download Cheatsheet (PDF)"]
There may be some shortcuts that you didn't know about here:
Select Mode: Switching from box select to single select and vice versa can be one of the biggest headaches due to the dropdown menu involved. In the graphics window hold down the right mouse button and then click the left, making sure not to move your mouse at all. You should notice the cursor change the select mode. If you're doing many such operations, this can be a lifesaver.
Triad Shortcuts: There are many view shortcuts that let you access the functionality of the triad from the keyboard too. You can access the same functionality as clicking the axes with your number pad (keys 1-3 and 7-9). These include both the positive and negative direction. You can also go to an isometric view with the 0 key or set it to the nearest isometric view with the dot(.) key.
Selection Filters:  By holding Ctrl and selecting one of P/E/F/B you can switch between geometry selection filters easily. If you switch to the new node or element selection filters (N/M), the lasso select mode will become available to you.
Download it, print it out and tape it up near your monitor to speed up your analysis today!
If this was useful to you and you'd like to hear other ways to speed up your simulations contact us or subscribe to our newsletter below:
[gravityform id="1″ title="true" description="true"]

By Kaan Divringi
---
Lunch & Learn
Antenna Design for IoT Applications

11:30AM – 1:00PM (lunch provided)
Upon completion of this event, attendees are eligible to receive a
14-day evaluation license.
Join us for this upcoming lunch & learn event featuring Antenna Design for IoT Applications!
You learn how to design the antenna and improve integrated antenna performance early in the design cycle within an IoT product. Antennas often designed in isolated or ideal conditions. But antenna performance can be very different when mounted on realistic and complex platforms. In this Lunch & Learn, Antenna design methodology, antenna placement and coupling will be introduced using ANSYS HFSS and ANSYS HFSS-SBR (Savant).
---
Lunch & Learn
Electronics Thermal Management
11:30AM – 1:00PM (lunch provided)
Upon completion of this event, attendees are eligible to receive a
14-day evaluation license.
Join us for this upcoming lunch & learn event featuring Electronics Thermal Management!
Thermal management and thermal stress are two very important parts of analysis for electronics products but are often parallel, unrelated processes. Ansys R17 offers new functionality for more fully resolving the ECAD detail in a thermal stress analysis. In this seminar see how the Ansys Workbench platform allows quick and easy transfer of Ansys Icepak thermal conditions into a Ansys Mechanical structural analysis, allowing a fully detailed thermal stress analysis.
---
Lunch & Learn
Fracture Mechanics & Fatigue 
11:30AM – 1:00PM (lunch provided)
Upon completion of this event, attendees are eligible to receive a
14-day evaluation license.
Join us for this upcoming lunch & learn event featuring Fracture Mechanics & Fatigue!
This session is for engineers wishing to use ANSYS Mechanical to analyze the crack initiation and crack propagation behavior. This event covers information on the Fracture Mechanics theory as well as numerical modeling. It will also review the fundamentals of fracture mechanics; history, derivation of mathematical expressions for stress intensity factors; 2D versus 3D, crack tip stress field, three modes of fracture, maximum principal stress criterion, crack initiation and crack propagation, strain energy density theorem, J-Integral, mixed mode cracking, XFEM method, cohesive zone modeling, implementation of crack modeling in ANSYS Workbench, and fatigue crack growth.
Lunch & Learn
Overview of ANSYS CFD
11:30AM – 1:00PM (lunch provided)
Upon completion of this event, attendees are eligible to receive a
14-day evaluation license.
Join us for this upcoming lunch & learn event featuring an Overview of ANSYS CFD.
This event introduces the practicing engineer to computation fluid dynamics simulation with ANSYS Fluent. As the leading CFD software, ANSYS Fluent provides diverse and powerful capabilities for CFD applications. This session includes an introduction to CFD simulation and moves on setting up and solving turbulent flow and heat transfer problems.
---
OzenCloud
Is your compute environment too small to handle your ANSYS workloads? Are you looking for performing additional ANSYS simulations on more and faster computers on demand, in our secure cloud environment?
OzenCloud is a perfect platform for customers who are concerned about surge capacity and compute resources or have a short term project but do not wish to commit to a license purchase. In addition, OzenCloud provides dramatic performance improvements to FEA and CFD simulations, leveraging advances HPC technologies from the world's leading hardware vendors.
If you need any easy to use, on-demand and scalable simulation environment at affordable prices, contact us today for an OzenCloud trial.
---
Ozen Engineering, Inc.
Newsletter
1210 E. Arques Ave #207
Sunnyvale, CA 94085
(408) 732-4665
---