Ozen Engineering is a partner in helping clients successfully solve simulation problems, with on demand tech support only a phone call away.  One of our clients, U.C. Berkeley Professor Abolhassan Astaneh-Asl, and his research team Dr. Maryam Tabbakhha, Xin Qian, and Daniel Christian Setioso, were the recipients of one of the seven "Best Paper Awards" for three papers at the World Congress on Civil, Structural, and Environmental Engineering (CSEE) 2016 Conference in Prague.  This award-winning research team graciously acknowledged Ozen Engineering's technical support with the following mention: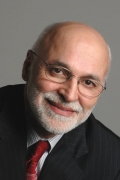 "The authors would like to express their sincere appreciation for the tremendous technical support provided by Dr. Metin Ozen, President, as well as Casey Heydari, and the analysts at the Ozen Engineering Inc. (https://www.ozeninc.com/) on the use of the powerful ANSYS nonlinear structural analysis software packages featured in this project."
Professor Astaneh's research focuses on design and behavior of steel and composite structures.  To access these outstanding papers, please see below:
Our award-winning team at Ozen Engineering would love to help you solve your simulation challenges. If you are interested in a technology demonstration, please contact our Vice President of Sales Casey Heydari at 408-732-4665 or casey.heydari@ozeninc.com to schedule a demo today.
By Maryam Nemazie
---
https://www.ozeninc.com/wp-content/uploads/2016/07/astaneh-asl.jpg
180
120
ozen
https://www.ozeninc.com/wp-content/uploads/2020/03/Ozen-Website-Header-FullWidth.jpg
ozen
2016-07-21 13:16:15
2016-07-21 13:16:15
Ozen Engineering Acknowledged in Award-Winning Papers at CSEE 2016 Conference