We are very excited with new ANSYS product portfolio; a brand new physics, optics, has been added. Feel free to contact us if you would like to hear more about it; we can visit your company and give a presentation on how we can simulate anything related to light; applications include, but not limited to, light and vision simulation to perceived quality evaluation to dynamic driving experience.
We also would like to welcome Marta Owens to our sales team. She has great background in sales, marketing, and operations. You will be hearing from her shortly.
We have also posted our training schedule for 2019 on our training page: https://www.ozeninc.com/ansys-training-events/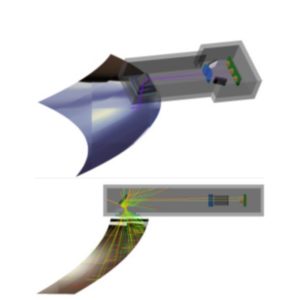 Please let us know if you are interested in any specialized training for your team. We are flexible enough to put together special training for your team. We can even provide training for topics that are not listed on our training page; topics like Fracture Mechanics, Fatigue, Digital Twin, Acoustics, Electromigration, etc.
Since next week is Thanksgiving Holiday, I would like to take this opportunity to thank you for giving us the chance to serve you and your company; we truly appreciate your business and we are grateful. I hope that you are satisfied with the ANSYS software tools and the service we are providing.
If you need any additional ANSYS software tools or if you would like us to give you a demo of the new capabilities of ANSYS, please contact us. Have a great and safe Thanksgiving Holiday!