Linear & Nonlinear Dynamics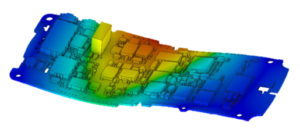 This presentation covers the use of Ansys Mechanical to perform several different types of dynamic analyses.
WILL LEARN ABOUT:
Different types of dynamic analyses available in Ansys Mechanical.
Procedures for performing each type of dynamic simulation, including modal, harmonic, random vibration, response spectrum, and transient structural analyses.
---