[av_textblock size=" font_color=" color=" av-medium-font-size=" av-small-font-size=" av-mini-font-size=" admin_preview_bg="]
Industry Spotlight Solder Joint Reliability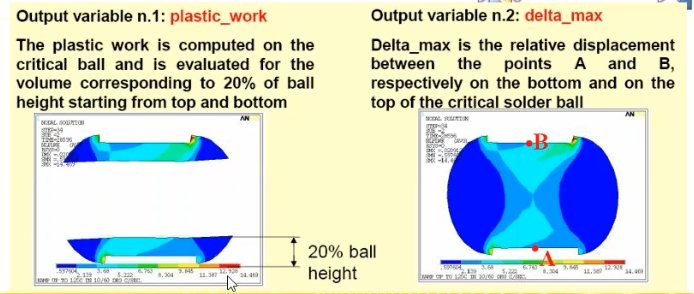 In the design of Ball Grid Array (BGA) packaging design, solder joints are a frequent critical area; they are the weak links. In this webinar, we will talk about how to improve the robustness and reliability of these parts using the capabilities of Ansys Multiphysics simulations. The topics covered in this webinar are:
Fracture Mechanics Approach
Fatigue
Creep versus Viscoplasticity
Thermal Cyclic Modeling for the Calculation of Accumulated Fatigue
Damage (Darveaux Model)
Some Design/Analysis Guidelines
Have a Question? Need more information? Please do not hesitate to contact us.
You can reach Engineers or ask a demo license via the buttons in the right sidebar.
[/av_textblock]