February 20, 2019
11:00 am - 12:00 pm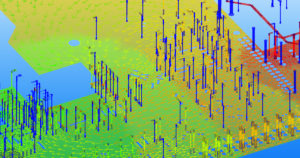 Successful design of next-generation electronic products requires power integrity, signal integrity and thermal integrity co-analysis. SIwave uniquely handles the complexity of interconnect design from die-to-die across ICs, packages, connectors and boards. By leveraging advanced electromagnetic, thermal and mechanical simulators dynamically linked to powerful circuit and system simulation, you can understand the performance of high-speed electronic products long before building a prototype in hardware. This approach enables electronics companies to achieve a competitive advantage with faster time to market, reduced costs and improved system performance.
Attendees will learn:
How to quickly get simulation results in SIwave to verify the design
How to couple thermal results with ANSYS Icepak
REGISTER HERE TO RESERVE YOUR SPOT.
http://www.ozeninc.com/wp-content/uploads/2017/08/Ozen1-1030x125.jpg
0
0
ozen
http://www.ozeninc.com/wp-content/uploads/2017/08/Ozen1-1030x125.jpg
ozen
2018-11-09 14:06:32
2018-11-09 14:06:32
SIGNAL INTEGRITY SIMULATION - WEBINAR