February 20, 2020
9:00 am - 5:00 pm
February 22, 2019
9:00 am - 5:00 pm
Overview
ANSYS SIwave is a specialized hybrid, full-wave finite element solver engine which enables engineers to perform signal integrity and power integrity analysis of electronic packages and PCBs.
The Introduction to ANSYS SIwave course covers analyses types within SIwave including DC IR drop, PCB characteristic impedance and NEXT and FEXT scanning, TDR (time domain reflectometry), near-and-far-field extraction, and thermal coupling with the ANSYS Icepak thermal simulation product.  PCB layout geometry import formats, workflow, verification, and visibility are covered.  The course also covers setting up hybrid-full wave simulations and how they are set up.
Prerequisites
Familiarity with high-speed digital signal electronic engineering, including transmission line characteristic impedance, differential pairs, NEXT (near end cross talk) and FEXT (far end cross talk), and S-parameters.
Familiarity with printed circuit board (PCB) layouts, workflows (formats for import and export), and standards (e.g. DDR).
Prior experience with full wave electromagnetic simulation is helpful but not required.
Target Audience: Engineers and Designers
Teaching Method: Lectures and computer practical sessions to validate acquired knowledge. A training certificate is provided to all attendees who complete the course.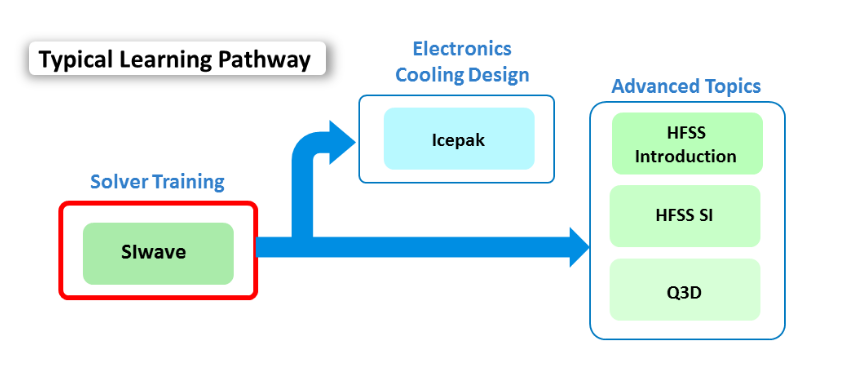 Typical Agenda
9:00AM – Class Begins
12- 1:00PM – Lunch Served
5:00PM – Class Ends
Cost: $600/day
https://www.ozeninc.com/wp-content/uploads/2020/03/Ozen-Website-Header-FullWidth.jpg
0
0
ozen
https://www.ozeninc.com/wp-content/uploads/2020/03/Ozen-Website-Header-FullWidth.jpg
ozen
2016-05-24 10:47:35
2019-12-04 10:07:58
Introduction to ANSYS SIwave