We're sorry, but all tickets sales have ended because the event is expired.
April 25, 2019




8:00 am - 4:00 pm

April 23, 2020




8:00 am - 4:00 pm

October 22, 2020




8:00 am - 4:00 pm

October 24, 2019




8:00 am - 4:00 pm
Overview
The course will teach students how to use ANSYS Simplorer for the design, modeling, analysis and optimization of high-performance systems including electrical, thermal, electromechanical, electromagnetic, and hydraulic designs which are commonly found in the automotive, aerospace/defense, and industrial automation industries.
Course Description
The intro to Simplorer training is a 1-day class, which provides an overview of Simplorer's versatile capability as a system level simulator. The training introduces the software's user interface (UI), data structure, basic circuits and multiphysics models, component library, VHDL model, C- model, analog/digital control blocks, function blocks, state machines, coupling between physics based models (finite element models), tt-processing, modeling conventions, etc. The training is extremely useful and practical for system level engineers or anyone who is interested in performing system level simulations. Many practical examples are provided in the training so that users can get up to speed with the software quickly and jump right into their own design simulations after the training.
Topics to be covered:
Overview
Basic Usage flow
Specific Capabilities
Intro and creating new projects
3 phase rectifier example
Basic DC Motor example
Basic DC Motor with expanded controller
Basic DC Motor using VHDL-AMS modeling
PWM Modeling using a variety of modeling methods
Importing legacy schematics
The course also includes relevant "hands-on" workshops and exercises.
Prerequisites
A technical education and/or background in electromagnetics is recommended but having an engineering degree is not required.
Target Audience: Engineers and Designers
Teaching Method: Lectures and computer practical sessions to validate acquired knowledge. A training certificate is provided to all attendees who complete the course.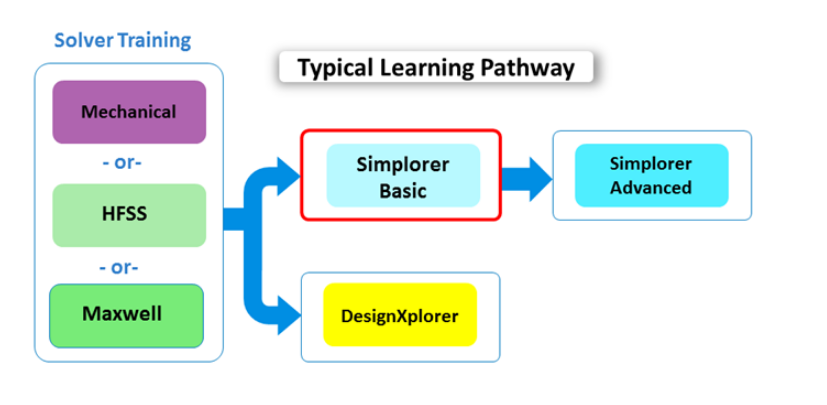 Typical Agenda
9:00AM – Class Begins
12- 1:00PM – Lunch Served
5:00PM – Class Ends
Cost: $600/day
https://www.ozeninc.com/wp-content/uploads/2020/03/Ozen-Website-Header-FullWidth.jpg
0
0
ozen
https://www.ozeninc.com/wp-content/uploads/2020/03/Ozen-Website-Header-FullWidth.jpg
ozen
2015-07-22 13:10:31
2019-12-05 03:38:55
Introduction to ANSYS Simplorer