December 15, 2020 - December 16, 2020




9:00 am - 5:00 pm
Overview
ANSYS Maxwell provides solutions for many types of analyses including DC conduction, frequency domain, time domain, electrostaticand optimization studies. It is an intuitive mechanical analysis tool that allows creating or importing the geometry from a number of different CAD systems. It can be used to verify product performance and integrity from the concept phase through the various product design and development phases.
The use of ANSYS Maxwell accelerates product development by providing rapid feedback on multiple design scenarios, which reduces the need for multiple prototypes and product testing iterations.
This course will teach the students how to design and analyze 3D electromagnetic and electromechanical devices such as motors, actuators, transformers, sensors and coils. The course is intended for people who have had little or no experience with ANSYS Maxwell. The course will teach students how to effectively use ANSYS Maxwell to setup, solve and post-process the results from electromagnetic and electromechanical models. The two-day training course will cover the following topics:
Maxwell overview
Introduction to the finite element method
Electrostatics
DC conduction
Magnetostatics
Parametric Modeling
Transient Simulations
Post-processing
Eddy current
Optimetrics
Each topic is followed by "hands-on" workshops and exercises.
Prerequisites
A general knowledge of electromagnetic phenomena is recommended.
There are no required prerequisites for experience in using simulation software.
Target Audience: Engineers and Designers
Teaching Method: Lectures and computer practical sessions to validate acquired knowledge. A training certificate is provided to all attendees who complete the course.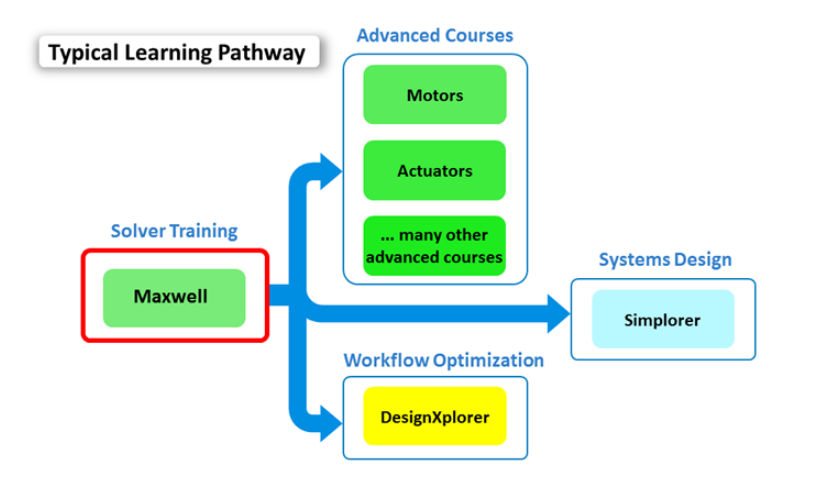 Typical Agenda
9:00AM – Class Begins
12- 1:00PM – Lunch Served
5:00PM – Class Ends
Cost: $600/day
*This course is also available online.
https://www.ozeninc.com/wp-content/uploads/2020/03/Ozen-Website-Header-FullWidth.jpg
0
0
ozen
https://www.ozeninc.com/wp-content/uploads/2020/03/Ozen-Website-Header-FullWidth.jpg
ozen
2016-12-07 15:20:51
2019-12-06 11:20:27
Introduction to ANSYS Maxwell