July 10, 2020
9:00 am - 5:00 pm
October 23, 2020
9:00 am - 5:00 pm
Overview
ANSYS SpaceClaim Direct Modeler (ANSYS SCDM) software is a new way to build and manipulate CAD models. The model becomes completely dynamic, allowing the user to move, stretch, add and remove with mouse movements. All changes to the CAD model occur in real time on the screen, providing instant feedback on a design.
This course will be a major benefit for all engineers to prepare their geometry for any kind of analysis using Workbench. The training course will teach students how to create and modify their geometry inside and outside the ANSYS Workbench environment using ANSYS SpaceClaim.
The course also includes relevant "hands-on" workshops and exercises.
Prerequisites
No previous exposure is required.
Target Audience: Engineers and Designers
Teaching Method: Lectures and computer practical sessions to validate acquired knowledge. A training certificate is provided to all attendees who complete the course.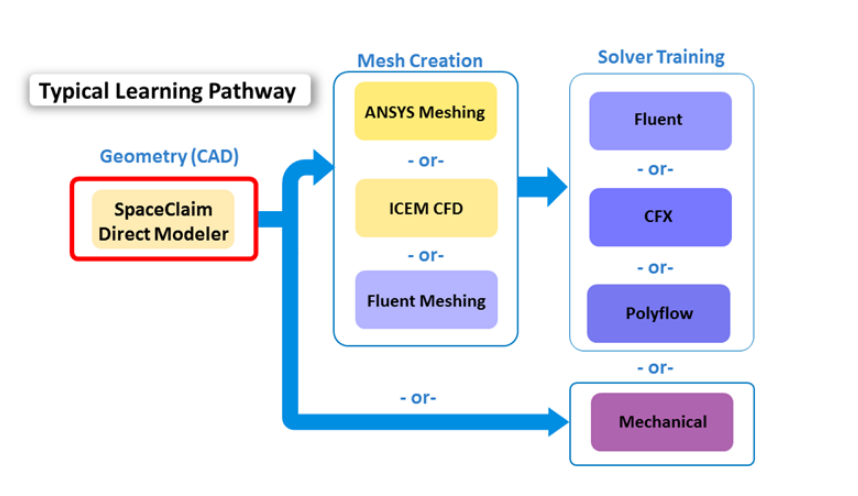 Typical Agenda
9:00AM – Class Begins
12- 1:00PM – Lunch Served
5:00PM – Class Ends
Cost: $600/day
https://www.ozeninc.com/wp-content/uploads/2020/03/Ozen-Website-Header-FullWidth.jpg
0
0
ozen
https://www.ozeninc.com/wp-content/uploads/2020/03/Ozen-Website-Header-FullWidth.jpg
ozen
2016-05-24 14:52:39
2019-12-05 03:32:41
Introduction to ANSYS SpaceClaim Direct Modeler