November 17, 2020 - November 18, 2020
9:00 am - 5:00 pm
Overview
ANSYS Mechanical Basic Structural Nonlinearities is a 2-day training course for engineers that need to perform structural nonlinear analyses using the ANSYS Mechanical. This course is intended for users who have taken the ANSYS Mechanical Introduction course and who are already familiar with the procedures for performing a linear static analysis in ANSYS Mechanical. After completing the course, students should be able to perform, in ANSYS Mechanical, a nonlinear structural analysis.
This course provides you the tools to achieve nonlinear simulation from pre-processing, full solution and post-processing. Learn how to monitor the solution and use the appropriate settings to override convergence problems.
Description
The course introduces the nonlinear solution procedure and covers how to setup a structural nonlinear analysis, define nonlinear solution options, and review the nonlinear results. Advanced contact analysis procedures are discussed for simulating contact between two or more solid bodies. In addition, metal plasticity, hyperelasticity (including curve-fitting tools to help translate experimental data to strain energy density function coefficients), how to diagnose non-convergence problems, and how to interface with ANSYS are also covered in the training course.
Course Topics Include:
 Structural Nonlinearities
Advanced Contact
Metal Plasticity
Hyperelasticity
Nonlinear Diagnostics
Accessing ANSYS Options
The course also includes relevant "hands-on" workshops and exercises.
Prerequisites
Completion of Introduction to ANSYS Workbench for Mechanical is strongly advised.
Target Audience: Engineers and Designers
Teaching Method: Lectures and computer practical sessions to validate acquired knowledge. A training certificate is provided to all attendees who complete the course.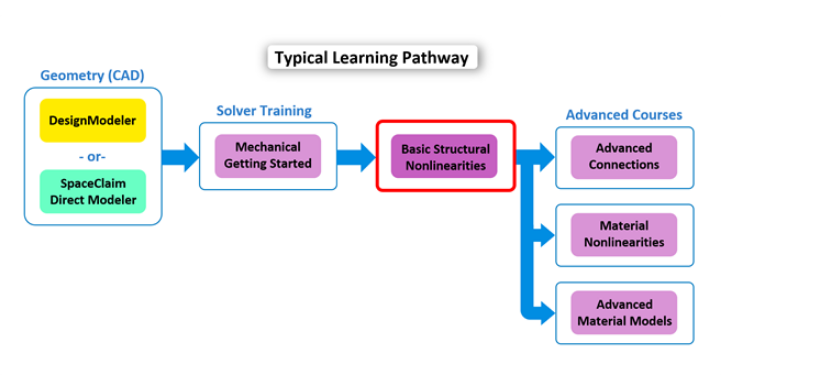 Typical Agenda
9:00AM – Class Begins
12- 1:00PM – Lunch Served
5:00PM – Class Ends
Cost: $600/day
https://www.ozeninc.com/wp-content/uploads/2020/03/Ozen-Website-Header-FullWidth.jpg
0
0
ozen
https://www.ozeninc.com/wp-content/uploads/2020/03/Ozen-Website-Header-FullWidth.jpg
ozen
2016-12-07 16:31:54
2019-12-05 02:21:55
ANSYS Mechanical Basic Structural Nonlinearities