We're sorry, but all tickets sales have ended because the event is expired.
June 19, 2018 - June 20, 2018




8:00 am - 4:00 pm

June 20, 2019 - June 21, 2019




8:00 am - 4:00 pm

June 18, 2020 - June 19, 2020




8:00 am - 4:00 pm
Overview
Multiphase flows are often playing a key role in industrial processes. Understanding of multiphase related phenomena is important to optimize process or products. Multiphase models in ANSYS Fluent are able to capture a large range of multiphase aspects in CFD simulation helping to understand your multiphase application.
This course combines theory of multiphase flows with practical work using workshops. After the course the attendees are able to identify the right multiphase model for their application.
Course Description
This two day advanced training course on modeling multiphase flows with ANSYS FLUENT is designed for existing users of ANSYS FLUENT and will cover the following topics:
Introduction to multiphase flows
The multiphase mixture model in ANSYS FLUENT
The eulerian multiphase model in ANSYS FLUENT
The volume of fluid (VOF) model in ANSYS FLUENT
Using user defined functions (UDF's) to solve multiphase flow problems
Each course chapter is followed by "hands-on" workshops and exercises.
Prerequisites
This course assumes that you are already familiar with single phase flow in ANSYS Fluent.
Target Audience: Engineers and Designers
Teaching Method: Lectures and computer practical sessions to validate acquired knowledge. A training certificate is provided to all attendees who complete the course.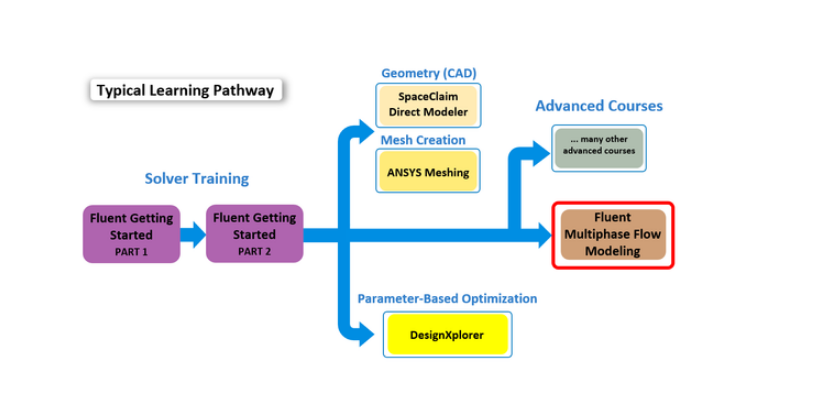 Typical Agenda
9:00AM – Class Begins
12- 1:00PM – Lunch Served
5:00PM – Class Ends
Cost: $600/day
https://www.ozeninc.com/wp-content/uploads/2020/03/Ozen-Website-Header-FullWidth.jpg
0
0
ozen
https://www.ozeninc.com/wp-content/uploads/2020/03/Ozen-Website-Header-FullWidth.jpg
ozen
2015-07-22 13:04:30
2019-12-05 01:58:56
ANSYS Fluent Multiphase Flow Modeling