Ansys Cloud
High-Performance Computing (HPC) for faster, and high-fidelity results.
Engineering simulation has long been constrained by fixed computing resources available on a desktop or cluster. Today, however, cloud computing can deliver the on-demand, high-performance computing (HPC) capacity required for faster, high-fidelity results offering greater performance insight.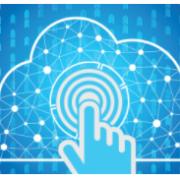 To leverage the combined benefits of cloud computing and best-in-class engineering simulation, Ansys is partnering with Microsoft® Azure™ to create a secure cloud solution: Ansys Cloud.
Within Ansys Mechanical, Ansys Fluent and Ansys Electronics Desktop, you can easily access HPC in the cloud directly — without the need for any additional setup. Access the hardware and software you need, when you need it, and pay only for what you use.
Capabilities:
Built-in Cloud HPC Access
Ansys Cloud delivers easy access to on-demand high-performance computing resources from within your Ansys environment. Using your Ansys software, prepare your simulation models on your desktop. Simply select a preconfigured hardware configuration, then submit your jobs directly to the cloud. You won't have to wait in HPC cluster queues or reduce your model size to fit desktop constraints. Job progress may be monitored from your desktop or through a web-based cloud portal.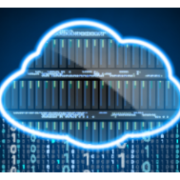 Ansys Cloud is optimized for Ansys solvers. As an Ansys Mechanical, Ansys Fluent or Ansys Electronics Desktop user, you can easily access Ansys Cloud without involving your information technology team. By eliminating the need for complex software installations or cloud-side setups, you can focus on solving your engineering problems. And, without having to build in-house solutions or rely on third-party vendors, you can avoid costly upfront investment and delays.
Ansys Cloud is a ready-to-use, proven solution that is fully supported by Ansys HPC and solver experts.
Full Remote Desktop Experience
Ansys Cloud's virtual desktop infrastructure (VDI) delivers workstation-class performance to any computer with an internet connection. Access complete installations of Mechanical, Fluent or Electronics Desktop via a remote desktop connection, to harness additional computing power for pre- and post-processing activities and eliminate the need to transfer data to and from the cloud.
With VDI,  Ansys Cloud enables a full end-to-end cloud-based workflow. This is the future of simulation.
Completely Secure Workflows
Ansys Cloud provides a highly robust and completely secure environment for running simulations in the cloud. At the Microsoft® Azure™ data centers, where simulations are run and data are stored, access is strictly controlled. The solution combines Azure's best practices with custom encryption for added security. Both data at rest and in motion are encrypted
Leveraging Azure™ Virtual Networks, Ansys Cloud offers a separate, secure network architecture for each customer: Only you can access your data.
The complete system architecture has undergone comprehensive testing, including detailed penetration testing. Because new security threats emerge continuously, the solution's security is regularly audited by a third party.
Economical On-Demand Pricing
Pay-per-use access to both cloud hardware and Ansys software is available on Microsoft Azure and enabled through Ansys Elastic Licensing. Rather than locking into a long-term lease, you can purchase a pool of Ansys Elastic Units (AEUs) based on your short-term cloud-computing needs. You can also connect your existing licenses to Ansys Cloud to leverage your current investment in Ansys software, while using AEUs to pay for on-demand hardware and additional software when needed.
How does this work? Using your existing licenses, prepare your model using your on-premise hardware. When you submit your simulation job for analysis in the cloud, use your pool of AEUs for your on-demand hardware. Alternatively, using Ansys Cloud's VDI, you can access workstation-class hardware in the cloud to prepare your model and/or post-process your results interactively. This gives you the best of both worlds depending on your needs.
AEUs are consumed at a specified hourly rate that varies with the choice of hardware configuration and solver type. The consumption rate for Ansys software can be found in the Ansys Elastic Licensing Software Consumption Rate Table, while hardware rates can be found in the Ansys Elastic Licensing Hardware Consumption Rate Table.
Your pool of AEUs (shared with others in your organization) is charged based on your cloud runtime (in fractions of an hour). Consumption of AEUs may be tracked using the Elastic Licensing portal, which is accessed via a desktop or mobile web browser. With this combination of traditional licensing (leased and paid-up for steady workflows) and pay-per-use licensing (for in-cloud, flexible capacity), you can optimize your company's investment in simulation.
Job Monitoring
Easily monitor the progress of your simulation from within the desktop installation of Mechanical and Fluent or from a web-based cloud portal. Job monitoring tools provide full access to the solver transcript, a graphical view of convergence parameters and real-time access to debug information when help is needed.
You can also view a summary of your simulation jobs via a web-based cloud portal, which can be accessed from your desktop or mobile device. Using the cloud portal, you can track total consumption of AEUs and even share your simulation jobs with your peers and Ansys support.
Cloud-Based 3D Results Visualization
With Ansys Cloud, you can review and validate the results of your simulations while your data are in the cloud. Innovative post-processing technology leaves the heavy data in the cloud, transferring only requested information to you for 3D rendering in your web browser via custom post-processing tools — to deliver performance that is unmatched for all size models.
You can plot scalar and vector fields and visualize results on existing parts, planes, isosurfaces and isovolumes. When needed, download the data to your desktop for detailed post-processing using your familiar desktop applications. Alternatively, you can also perform full post-processing directly in the cloud using the VDI environment to access workstation-class performance and full Ansys software capabilities, without having to transfer any data at all.
Ansys Cloud Free Trial
Ansys Cloud provides current Ansys Mechanical, Ansys Fluent and Ansys Electronics Desktop users with easy access to on-demand high-performance computing (HPC) in the cloud from within Ansys desktop applications. Without involvement from your information technology team, Ansys Cloud helps you solve with maximum computing power, slashing your time to solution.

With an Ansys Cloud trial, you can experience running Ansys simulations in the cloud at no cost. Your trial includes a free 30-day subscription to Ansys Cloud service and 1,000 Ansys Elastic Units for leveraging Ansys solvers and cloud hardware.
For more details about how to have a free trial CLICK HERE
About the Trial
Requirements: An installation of Ansys 2019 R2 or later is recommended and a license of Mechanical, Fluent, or Electronics Desktop. Non-Ansys users can evaluate Ansys Cloud by leveraging built-in Virtual Display Infrastructure (VDI) functionality.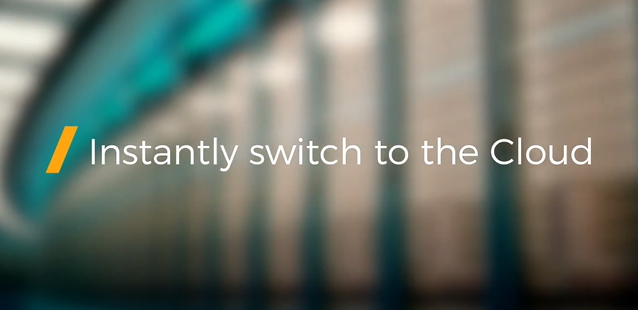 Trial Features: During the trial period, leverage the many capabilities that bundles with a paid Ansys Cloud service subscription, including:
Access Ansys Cloud Forum: Obtain answers to your questions about the service.
Utilize Ansys Cloud's web portal to download the desktop app.
Solve your Mechanical, Fluent, Ansys HFSS, Ansys SIwave, Ansys Q3D, Ansys Icepak and Ansys Maxwell models on preconfigured virtual machines on Microsoft® Azure™.
Monitor your job progress from within your desktop application or via the web portal.
Visualize your 3D results in a cloud-based post-processor.
Use Ansys Cloud's remote desktop application to access all features of Ansys software completely via the cloud, including interactive pre- and post-processing.
Store your simulation data in Ansys Cloud.
Transfer data to and from Ansys Cloud.
Receive complete technical support from Ansys flagship product and HPC experts
Take advantage of our 24/7 customer support to resolve job issues in Ansys Cloud.
For more details about how to have a free trial CLICK HERE